Hi Every one, how are u all? After all most a month of rain, sun is finally out since couple of days.
We had the builder provided chandelier in the dining room. While I was working on the one room challenge, I had planned to spray paint it or wrap in yarn in teal blue. I fell short of time and I couldnt touch the chandelier. While we were shooting for the reveal, my husband was holding it to avoid the glare in the photoes and boom....It snapped. Luckily, it snapped when he was still holding it.
Here is a before
I found the one I loved on
overstock
.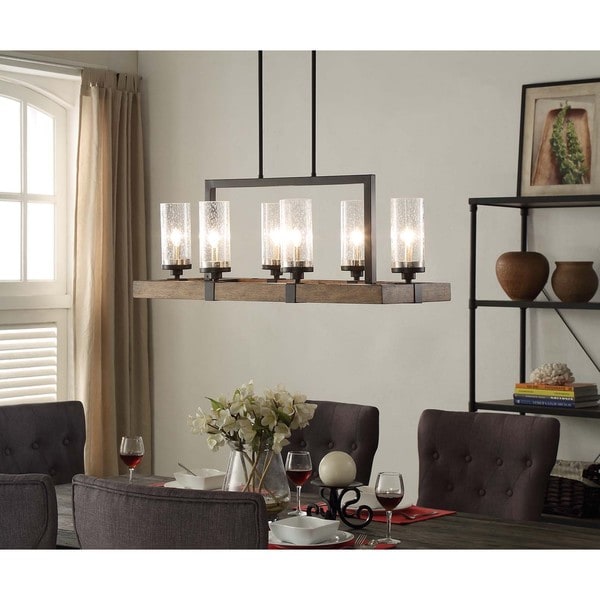 Picture Source :
Overstock
We were able to replace it ourselves. I love the rustic look of the chandelier.
Close up
Another one :)
Here is one with lights on
Love how this chandelier looks in the dining room.
Thanks for stopping by